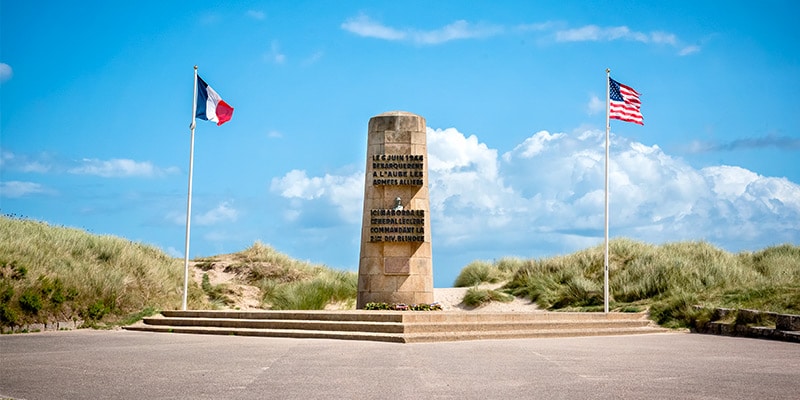 Normandy: The allied landing beaches (2 days)
Leaving from Paris, we will take you to visit Normandy and the world famous sites of the Second World War – the beaches and D-Day landing memorial sites.
Day 1: Arrival in Bénouville, visit to the Museum dedicated to the Pegasus Bridge airborne troops and the historical site itself, then Sword Beach, monuments, and remains of beach defences, and on towards Courseulles-sur-Mer – Juno Beach. Visit on foot to the historic site: the beach, the Croix de Lorraine, the bunkers – Visit to the Juno Beach Centre museum, in honour of the Canadian soldiers who landed in Normandy.
• Lunch break in a restaurant to discover Norman gastronomy • Then on to Arromanches-les-Bains – Gold Beach – from the heights of the city observe the magnificent view of the artificial port of Arromanches, and afterwards to Longues-sur-Mer – German coastal battery
• Next on to Bayeux, where you can visit the Allied Landing Museum and rest in a luxury hotel which we have selected for you; presidential rooms or suites available.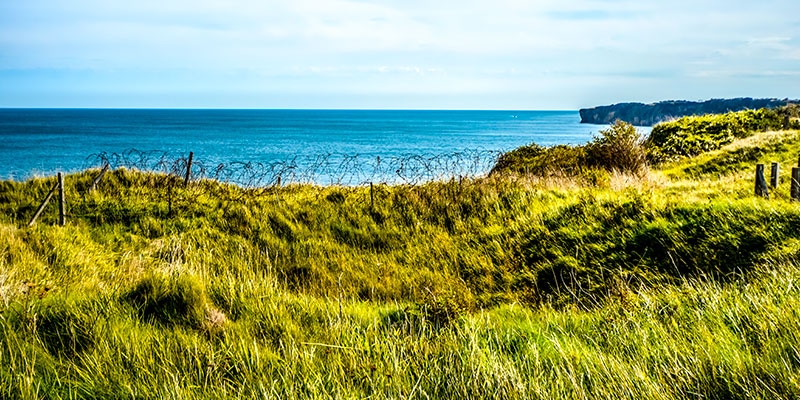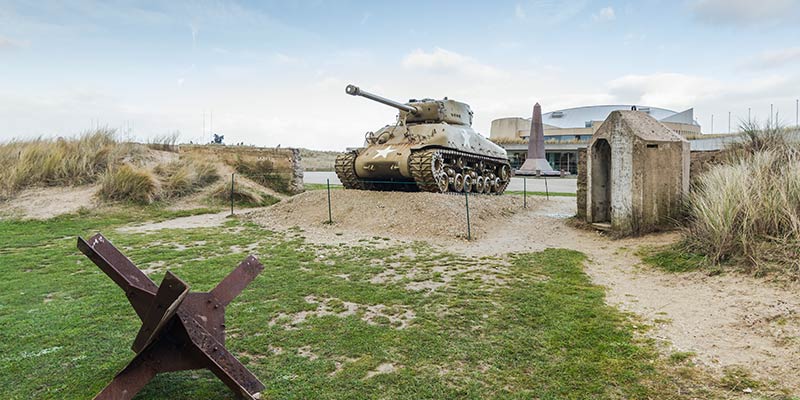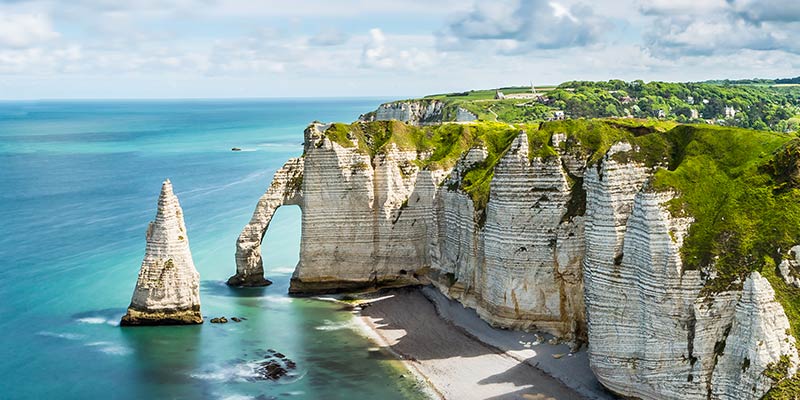 Day 2 : Leave from Bayeux to Omaha Beach where your entire morning will be devoted to visiting the site: American cemetery, fortified point, and museum. In the afternoon, meet at Sainte-Mère-Eglise. Walking tour of the historic site: the town and the church of Sainte-Mère-Eglise, and the Airborne Museum. Return to Paris at the end of the afternoon.
This programme includes: Your transport by car with driver and your accommodation This programme does not include: meals, museum entrance tickets