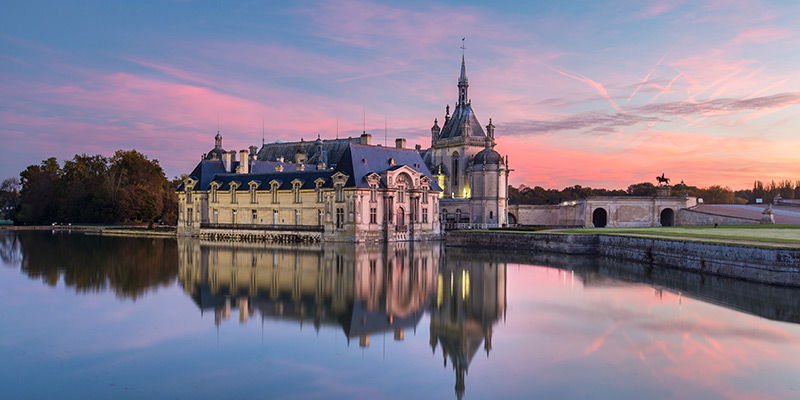 Visit the chateaux of france
• Château de Chantilly duration: ½ day
Lovers of architecture, paintings, and equestrian sports, come and discover one of the jewels of French architecture in the Chantilly forest. After the visit to the château and its gardens, we offer a visit to the Great Stables and an equestrian show. A gastronomic break will help you to appreciate simple and refined French cuisine in an elegant and relaxed setting.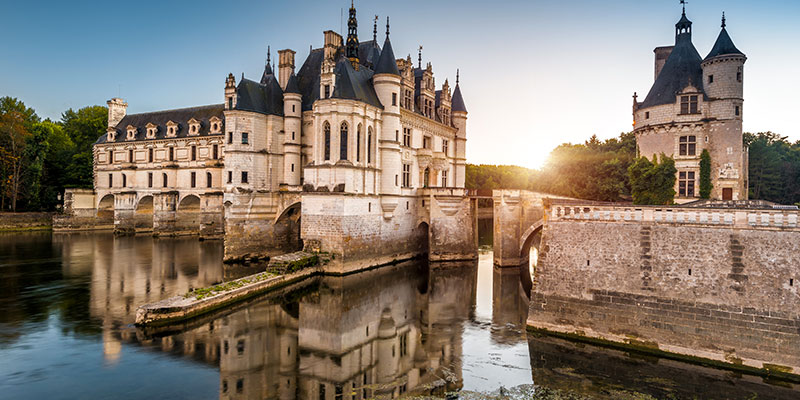 • The castles of the Loire duration: 1 to 2 days
Two hours from Paris, admire the beauty and architecture of Chambord, Chenonceau, Cheverny, Blois, and Azay Le Rideau. We will help you plan your own customised programme of visits. In the morning an imposing castle, in the afternoon a more intimate visit.
Accompanied by your children, we will take you to the Mini-Châteaux Park, where they will become kings and queens for a day. Loan of period costume and photo sessions to immortalise your visit.
Would you like to spend some time along the Loire? How about a bicycle tour? We will select the best service providers for you, and organise the logistics of your stay.