Specialists in corporate events for more than 10 years, we take care of your clients, guests, and partners from the point of their arrival at airports or stations. We select the best accommodation, and we take charge of transport logistics and the selection of service providers (caterers, florists, furniture rental, etc.), essential for the success of your event. Bespoke services that will reflect the brand image of your company.
Your needs are specific, and deserve to be considered as such. Business travel, logistics and planning, City Premium offers each business profile an appropriate response, combining luxury and flexibility. The privatisation of places adapted to your needs, the organisation of receptions, the coordination of the arrival and departure of guests, and the personalisation of your proposed event.
We look for the best solutions to transport your guests according to the number and the image you are looking to project: luxury sedans or minivans, electric shuttle vehicles or buses allowing greater transport capacity.
According to your specifications, we select the best hotel establishments, or reception venues, and we take care of the logistics of access to all of these places throughout the duration of your event.
From the start of your project, we designate a single point of contact who will coordinate all the information concerning your guests (dates, places of arrival, special attention, etc.). During the event, the coordinator will be on site, by your side, to organise, coordinate and facilitate the movements of your guests. Access to the locations of your events will also be the responsibility of the coordinator.
We will inspire you to make your event original, taking advantage of our network of service providers. Designing a competition for your guests, organising photo shoots, involving your guests in creative, culinary, oenological or other workshops. All your ideas and our know-how will make your event a moment that your guests will remember.
Calculating your travel times between the different locations of your event, and precisely coordinating the arrival and departure transfers of your guests, are part of our function when preparing your project. Planning, making the most of your time and that of your participants, is an imperative part of our event concierge services.
Delegating on-site logistics to us saves you precious time. Preparing the surroundings of the locations (hotels, event location, airports, stations, etc.) contributes to the success of your project. Anticipating your needs for equipment, vehicles, and technical and human support enables us to be fully operational on D-Day, and to facilitate last-minute organisational changes.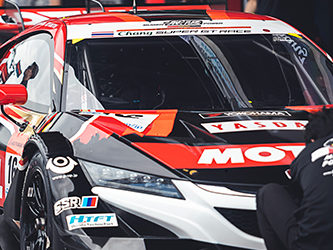 Sports enthusiast or player/participant, do you want to live out your passion in style?
They trust us every day, and we thank them for this